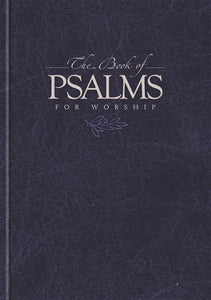 This American psalter offers many familiar tunes and new arrangements with language that is easily understood by the 21st-century Christian, while remaining faithful to the Hebrew text.
Contains all 150 Psalms in over 440 selections in multiple arrangements. Settings include traditional tunes, original tunes, and familiar hymn tunes. Translated from the original language into modern English meter for singing. Features 4-part music for each selection for singing. Also includes introductory essays on the practice and history of psalm singing and several indices.


Become a fan of
The Book of Psalms of Worship
on Facebook!