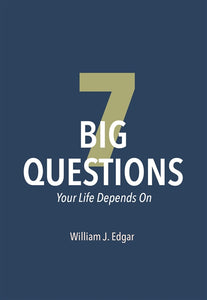 Today's culture avoids big questions. Using stories from the Bible and his life, Bill examines seven unavoidable questions asked in the Bible. Here, you will find answers about God and your relationship to him.
Did God really say?
Where are you?
Where is the lamb?
Am I in the place of God?
Where is the baby born to be King of the Jews?
Do you want to be healed?
Why are you looking among the dead for one who is alive?
Includes study questions.