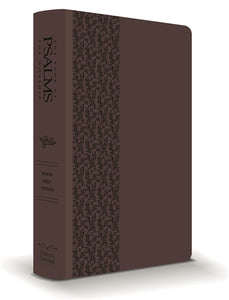 Styled like a crafted book of poetry, the Words Only Edition has all the versifications from The Book of Psalms for Worship, including the scriptural inscriptions for each selection. The psalters small size makes it perfectly suited to both home use and travel. It is great for personal devotions and corporate worship. In addition, these psalters can even be personalized to add a special touch to the leather-like soft cover and make excellent gifts. 4" x 6".

Preview the Words Only Psalter here.
Since the cover has no color in the embossing, we match with no color unless requested to use gold or silver.