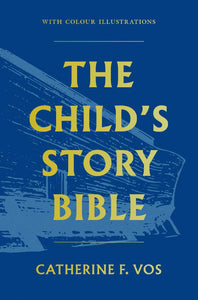 Vos appeals to the interest and imagination of children without sacrificing fidelity to the text of Scripture.
She uses the stories to impress great doctrinal truths. And she takes the somber warning passages of the word of God, as well as those that call for admiration and trust in the Savior around whom children once gathered upon earth.
Suitable to be read to children aged 3+, and read by children aged 7+ by themselves.