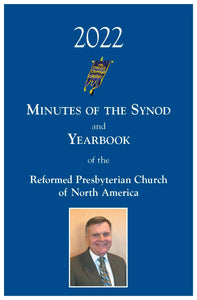 This 616-page book includes actions of the Synod, lengthy appendices related to those actions, a denominational directory, financial and statistical information, and reports on RP missions and ministries.

This includes access to the PDF version.
You will receive an email with access to the PDF once you place your order.

Email info@crownandcovenant.com if you have any questions regarding the digital version or don't receive your download email.