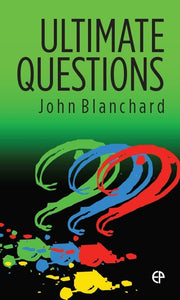 Ultimate Questions has been in print for more than 25 years and more than 16 million copies in forty languages have been produced. This 2014 edition contains the same text, coupled with new pictures and a refreshed layout.

Contents :
-Life is full of questions
-Is anyone there?
-What is God like?
-Who am I?
-What went wrong?
-Is sin serious?
-Where do I go from here?
-Can religion help?
-Is there an answer?
-Why the cross
-How can I be saved?
-Which way now?