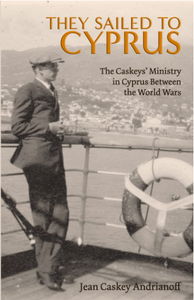 They Sailed to Cyprus
relates the story of an ordinary couple dedicated to serving God cross-culturally on the Island of Cyprus amid the formidable disruptions of the Great Depression, preparations for World War II, and terminal illness.

The author's quest to acquaint herself with her family's history in Cyprus led her to a collection of personal letters Cloyd and Mabel Caskey wrote to Mary McFarland, a faithful friend and confidant in North America. The intimacy of this correspondence vividly reveals the joys and challenges of the family's life in Cyprus. Other well-documented sources place the story within the context of the development of the Greek Evangelical Church of Cyprus.