Best Sellers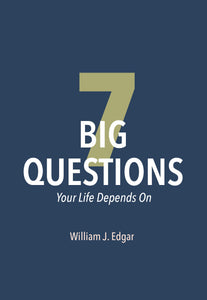 7 Big Questions Your Life Depends On
Today's culture avoids big questions. Using stories from the Bible and his life, Bill examines seven unavoidable questions asked in the Bible. Here, you will find answers about God and your relationship to him.
Buy Now
The Book of Psalms for Worship
Contains all 150 Psalms in over 440 selections in multiple arrangements. Settings include traditional tunes, original tunes, and familiar hymn tunes. Translated from the original language into modern English meter for singing.
Buy Now
The White Chief of Cache Creek
The White Chief of Cache Creek begins in 1889 when William Work Carithers leaves his comfortable home in western Pennsylvania to become a missionary to the Indians of southwestern Oklahoma.
Buy Now
Recently, in my devotions, I've been using the Book of Psalms for Worship....Many of the arrangements are refreshing and, in some cases, better and closer translations of the original Hebrew text of the Psalms than either the Scottish or Dutch Psalters.

David Murray, HeadHeartHands.org
I highly recommend Crown and Covenant Publications; their customer service is excellent and my order had arrived within the same week via standard shipping.

Cathy Nemeth
I'm enjoying the books I bought. I'm thankful for book publishers/sellers that I know I can trust everything I buy, and I know I can trust your selection of books.

Book Table Customer